Facts About Fading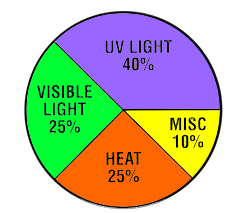 What Causes fading?

Miscellaneous - Indoor Artificial Lighting, Humidity, and Poor Dye Anchorage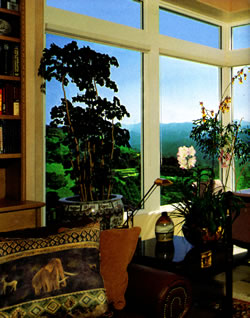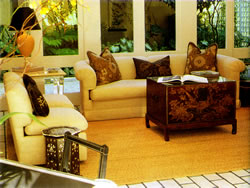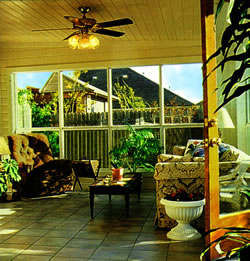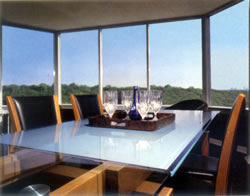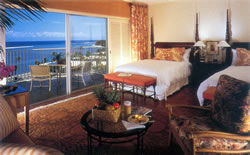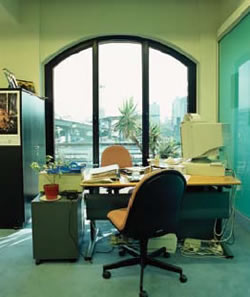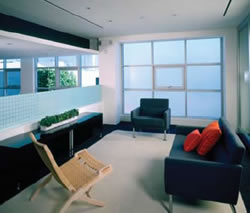 We have been servicing the chicagoland area for over 30 year. Come see our new design at eclipsewindowtints.com
Efficient Long Lasting Protection
LLumar, a virtually invisible window film rejects up to 79% of solar energy - and lets you smartly keep the heat inside in the winter and outside in the summer, helping to reduce your energy use. Plus with LLumar, your home will stay more comfortable all year long, with heating and airconditioning more evenly distributed through the room. You can also say goodbye to sqinting and eye discomfort, since LLumar reduces sun glare that can hinder computer work and TV watching alike.
Furnishing That Last
What's more, LLumar helps keep your home furnishings looking good longer, by blocking a full 99 percent of the damaging UV rays that can fade and deteriorate everything from draperies and wood furniture to carpeting and upholstery.
Durability You Can Depend On
LLumar's patented SR coating makes it the industry's strongest and most durable window film. It's also specially formulated to resist scratches, yet is easy to maintain since it can be cleaned with everyday household window cleaning products.
And for strength that really pays off when you need it most, there's LLunar Magnum Window Film: This microthin film is comprised of polyester and metallized coating bonded by adhesives which form a defensive "sheath" to help contain shattering glass and minimize damage caused by rough weather of vandals. By helping to hold broken glass together, it even helps deter thieves.
Is you home using more energy than is should?
It's likely you don't have LLumar Window Film on you glass windows and doors. And it's equally likely that you're enduring lots of other inconvienieces - from hod and cold spots to fading furnishings and annoying sun glare - that this film can easily cast away. Ask your dealer about taking the LLumar "Bright Test" and find out how LLumar can increase your comfort from heat and glare.
See The Light!
Simply select your favorite shade of LLumar film. We can professionally install your film with little disruption to your home's daily activities. And every dealer-installed LLumar product comes with a manufacturer's warranty for film and labor.
Call 1-800-613-0900 Today
See why LLumar is the film more people choose to protect their homes...and to capture new energy efficiencies as well.
LLumar Window Film looks good while protecting your home from excessive heat, fading and glare.
Reduces excessive heat gain.
99% Ultraviolet rejection reduces fading.
Durable scratch resistant coating.
Neutral appearance.
Cuts glare on TV & computer screens.
High quality professional installation.
Manufacturer's warranty on materials and labor.
Is it dark like automotive film?
No, automobile film is for appearance and has a definite color dye. Residential films are designed for proctection with little or no appearance change.
Is it shiny?
No, unless someone requests a highly reflective film, most films for residential and small commercial applications are designed with very low reflectivity. Even clear glass reflects at certain times of the day at particular angels, and window film reacts similarly.
Will it kill my plants?
No, on the contrary, most plants do better with window film, because the don't "burn" on sunny days.
Will it scratch?
No, special scratch resistant coatings on LLUMAR products stand up well to normal every day wear and tear, and make cleaning and maintenance trougle free.
Will it discolor?
No, the metal alloys used in LLUMAR window films are highly color stable. There are no dyes or pigments put in the film, so there is nothing to change color.
What are llumar films?
LLumar films constitute a wide family of protective, thin-film products that serve a variety of useful proposes. Most are intended for application to glass surfaces and are made from the highest quality, optically clear polyester films, treated, coated, and laminated in various ways through vacuum metallizing, sputtering coating, chemical dyeing or pigmentation. Special adhesives and scratch-resistant coatings make the films extremely durable and bond well to glass and other materials. Over 180 unique films are used for automotive, architectural, and residential applications to control the sun's heat, glare, and ultraviolet light, or provide color and patterned decoration. Others are used to make glass safer and more secure, or to invisibly protect auto paint from stone chips and abrasion.
How do llumar safety and security films work?
In both automotive and architectural applications, the film, which is available in a variety of thicknesses and tints, is generally applied to the interior of the glass, though specialized exterior films are available. In the event of an impact or explosion, the film serves to reduce the likelihood of glass breakage, but where shattering does occur they firmly hold the pieces safely in place. The films have an exceptionally strong, energy-absorbing mounting adhesive, and are composed of polyester film layers that are extremely high in tensile and break strength.
Will llumar safety and security window films stop a bullet?
No blanket statement can be made about this. There are many reported instances where is this has occurred, but the ballistic variables are too numerous to allow generalizations. The size, shape, mass, velocity, and trajectory of the bullet as well as the composition of glass on which it is installed make it dangerous to make any precise, warrantable claims. Generally, smaller caliber bullets can be, in differing circumstances, deflected, slowed, and occasionally stopped altogether. But no film company in the industry is yet justified in making warranted statements about their films being "bullet-proof" or even "bullet-resistant," until such time as fully defined criteria and controlled tests are in place that are nationally or internationally recognized. However, we do know that specified LLumar films on glass provide substantial penetration resistance, safety hazard mitigation, and a persistent weather seal in simulated events and controlled tests with hurled bricks, rocks, crowbars, hammers, bomb blasts, shotgun blasts, seismic events, and windborne debris.
how much uv protection will llumar solar film provide?
In both automotive and architectural applications, LLumar solar films can reduce harmful ultraviolet rays by 96 to 99.9 percent, depending upon the specific film. Many films will additionally reduce glare by over 90% and reduce solar heat gain by 77%. will llumar films distort my vision while looking out of the window? Professionally installed LLumar films are virtually undetectable after the installation and curing period and are extremely optically clear. Most architectural films are bonded to the glass with a special mounting adhesive called "CDF," meaning "clear, distortion-free." Most users will agree that visual acuity is often increased with LLumar film because glare is reduced, greatly reducing eyestrain.
I often see purple bubbling window film on cars. Will llumar film do this over time?
No. Purple, bubbling film is a sign of a very low grade window film whose mounting adhesive and dye components have broken down. LLumar films are arranted against this, using more stable and advanced dye chemistries and/or permanent metal layers that do not discolor over time. LLumar CDF adhesive is known world-wide for its strength, durability, and optical clarity. Paradoxically, it seems that only poor quality films are noticed, and high quality, professional installations go unnoticed, perceived as mere "factory-tinted glass." All LLumar films come with a factory-backed warranty when installed by an authorized LLumar dealer.
Do the films require special care or cleaning?
Not really. While not quite as hard as glass, LLumar films are extremely scratch-resistant and may be cleaned with common household cleaners, non-abrasive paper towels, or cotton cleaning cloths. Caution should be exercised to prevent extreme gouging by hard, sharp, metallic objects.
Can I install llumar film myself?
LLumar films must be installed by a professional installer using highly specialized equipment and techniques.
Does Eastman manufacture the films they sell?
Yes. With that exception of raw polyester, Eastman is the only window film manufacturing company in the world with the full range of technologies needed for every aspect of the production of solar control, decorative, and safety and security films. Eastman has more than 700,000 square feet of manufacturing space dedicated to the production of the full range of film types. Eastman's production capabilities include color dyeing, sputtering, metallizing, laminating, and slitting. It is also is uniquely known for the unmatched size, scope, and quality of its marketing, sales, and technical support groups that literally span the globe.
Where are llumar films available?
LLumar films are available at more than 10,000 dealerships worldwide. Manufacturing sites are located in the U.S. and the United Kingdom, with sales offices in the U.S., U.K., Germany, Russia, Japan, China, Singapore, Korea, Mexico, and South America. With more than 50 years of experience, Eastman has the ability to meet the diverse needs of a global marketplace more effectively and efficiently than any competitor.
| | | |
| --- | --- | --- |
| See why LLumar is the film more people choose to protect their homes...and to capture new energy efficiencies as well. | | |